Did you ever get that feeling that someone is out to get you? Well, I've been getting that feeling a lot lately from Google. Ever since the Panda update of 2010, they've been acting like a playground bully, fist smacking palm until I hand over my lunch money.
"…our advice for webmasters is to focus on creating high quality sites that create a good user experience and employ white hat SEO methods instead of engaging in aggressive web spam tactics."(source) Matt Cutts on Google Blog May 2012
"You don't want the next Penguin update; the engineers have been working hard….
For Penguin:- The updates are going the be jarring and jolting for a while…Webmasters who want to get as much visibility as possible should look at the spectrum of value you're adding" SES San Francisco, August 2012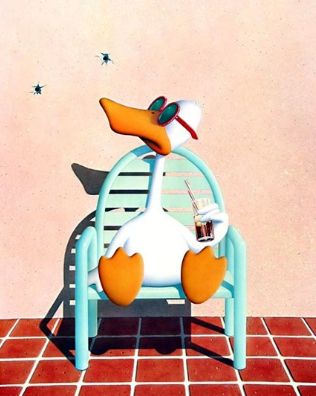 It is a bad thing to be bullied – even by an entity with the motto: "Do no evil." The bottom line is those of us who have been advocating a strategic approach to optimizing websites for search engines that includes a focus on user behavior,; a content strategy that includes deeper, subject-specific items at regular intervals and appropriate incorporation of social channels. Added to this is setting realistic and meaningful benchmarks to demonstrate success.
It is not such a bad thing to say goodbye to link-building, outsourced or not, page-level keyword stuffing and spammy content intended to place in search results without satisfying the information need. It is dissatisfying to have Google punish the whole class for the bad deeds of a few.
All of the 200 relevance triggers Google uses have not worked as flawlessly as Matt Cutts would have us believe the Panda and Penguin updates are going to. People are the best judge of relevance. And, from the sent and rescinded Penguin warning letters, Google has somehow also managed to miss the mark on human evaluation.
Here is what I know will work, has worked since the beginning of digital information and machine retrieval and continues to work through all of the algorithm and infrastructure updates. The only time it did not work so well was at the beginning of the obviously flawed PageRank and the years it took for Google to start moving away from that.
Come to think of it, the post-Penguin/Panda search landscape looks much like it did before PageRank came along; like the good old days when search worked because searchers had an idea of what they wanted and a willingness to explore and publishers wanted the right folks to come to their sites.
Set realistic goals and objectives from beginning of project
Much as our clients would like to "own" their keyword phrases, that's not a realistic expectation for less than national brands. So, my nice OB/GYN clients in Central Washington have to be happy with #1 on Google for Endometriosis Pasco or Endometriosis Tri-Cities. Because for the general term Endometriosis, the top spot in search results are owned by the National Institute of Health, Wikipedia, Mayo Clinic, WomensHealth.gov and the Endometriosis Society.
Help your clients develop 15 to 20 realistic target phrases with meaningful keyword research that include:
Their targeted phrases,
Search behavior data from Google Insights for Search to see the level of actual search interest in these phrases and pick up additional or better terms for optimization,
Search behavior data from Google Auto Complete for additional phrases to target
Demographic data from Yahoo Clues
Focus on the user experience down to the page-level
Many think that the Panda update was a content-focused attempt to bring quality content to the surface. It is actually much worse. With Panda, Google uses computational math to determine a good user experience by using click-through, bounce rate and conversion.
Click-through is whether or not the user selected the result from the others presented by the search engine. I believe that Google has been using this for some time, boosting results from deeper pages to replace those on page 1 that get no action.
Bounce rate is whether or not the user takes any direct action with the content on the page. Some pages, e.g. Contact Us, require no action. Your home page is not one of them. Most of the pages on your site should have a discernible user call to action, a link to a related resource or a link another page on the site. Give the user a next step to take towards resolving their information need or discovering something they did not know they needed.
Of course, Google is short on details regarding conversion. In my pointy-headed Information Architecture book, this is resolving the user's information need. A search conversion is when the user leaves your site and goes on to check the Mariner box scores or returns to the search engine to execute a completely unrelated search to the one that brought them to your site.
Machine readable text for how search technology works
Woody Allen famously said that showing up is 80% of success. For search engines, showing up is 100% of success because search engines are built on the foundation of information retrieval from the dawn of digital storage (i.e. 1940′s…I kid you not).
Surprisingly, this is still news to some site owners. I will often ask clients which term phrases they are focused on. Inevitably, many of them are not found on any page on the site. Or, they will have <title>s and metaDescriptions that are highly optimized but not describing the page content.
If you want to appear in search results for a certain phrase, that phrase must appear in the body content of a page on your site.
Metadata must be unique to the page. Cut and paste is not your friend here.
Search bots cannot start, see or listen to that great video. Annotate all rich media components with headings, labels and a few lines of text that describe the media content located somewhere near the video plugin.
Relational Content Modeling: a content strategy
Much has been made of content strategy and rightfully so. Content strategy is too elaborate for a single blog post. There are many great resources and professionals out there to help you learn more. For SEO, here's a good jumping in point for incorporating an SEO-based content strategy. For each page on the site (or top pages if you're lucky enough to have that many) consider the following:
If someone landed on a page from a search engine, do they need information not on the page to understand what the page is about? Put a link on this page to "prequel" content on your site.
After reading the content on a page, what are the questions that a user might have. Put links to "next steps" information from your site or from the Web (they will return to your site, I promise). Good candidates for this are press release pages, webinar announcements and the much-neglected Custom 404 page.
Set it, don't forget it
It would be nice if optimizing for search engine visibility was like painting your house…something that you only need to do once every 5 or 10 years. It's not. The search engines are constantly changing what they use to determine relevance. Some changes are relatively minor and cause a mere twinge, if noticed at all.
Others, like Penguin, are more substantial and cause much grinding and gnashing of teeth as sites plummet in ranking. Be vigilant but not hyper like Horton trying to hatch that Who-bird.
Stay current or ahead of search technology with one of the many great resources out there. No one does it better than Bill Slawski and SEO by the Sea in my book.
Check the webmaster account for messages and error notifications.
Refresh key pages on the site regularly.
Check the analytics for pages on your site. Anything over 40% deserves a closer look. Is there something that you can change or add to the page to incite user engagement with key pages that have a high bounce rate? When was the last time you refreshed your home page?
SEO used to be easy and now it is not. We used to be able to get results with a minimal amount of effort and now we can't. Fight back and beat them at their own game is how I learned to deal with bullies. Oh, and safety in numbers. So, let's stick together, learn as much as we can about what the search engines are doing and bring control back into the hands of thought-processing bipeds. That's us!
BIO
Marianne Sweeny is a Search Strategist and information architect at Portent Inc, an internet marketing agency based out of Seattle, Washington. Prior to joining Portent, Marianne was the Director of Search Services for Ascentium, a digital agency headquartered in the Pacific Northwest, where she built the search marketing and optimization practice from the ground up. She developed a fondness but not aptitude for coding while a Web producer at Microsoft for 7+ years. Marianne promotes the return of "human" in "human computer interaction" as it applies to search engines with an evangelical zeal because humans are the best relevance algorithm.
Source: http://feedproxy.google.com/~r/DailySeoTip/~3/v-bGqUDIHX8/
Bart Becht Masahiro Sakane Terry Leahy John W. Thompson Graham Mackay